Digital transformation for MSME entrepreneurs!
Digital transformation is the integration of digital technology in all areas of a business, fundamentally changing the way of operating and delivering value to customers. It fosters a deep integration of strategy, people and processes, based on the effective use of technology.
Organizations that have taken the application of digital transformation seriously are 26% more profitable than their competitors, generate 9% more revenue with their current installed capacity and are more efficient in their processes, according to a study by the MIT Center for Digital Business and Capgemini Consulting..
The following diagnostic model, gives MSMES a path to know and evaluate their actual state, giving recommendations on their way for the next digital transformation level and directing to free content for its development. Defines the state of the company with respect to its leadership capacity and organizational development and the digital implementation level, placing them in four levels: nascent, trend follower, conservative and digital. This analysis is carried out through a survey where five areas of the company are analyzed: (1) vision and strategy, (2) organizational culture, (3) operations, (4) marketing and sales and (5) infrastructure and technological capabilities, evaluating for each area at what level of development it is: incipient, basic, explorer or innovator.
Below is a brief example of how you can visualize the results of this model.
Digital Transformation Level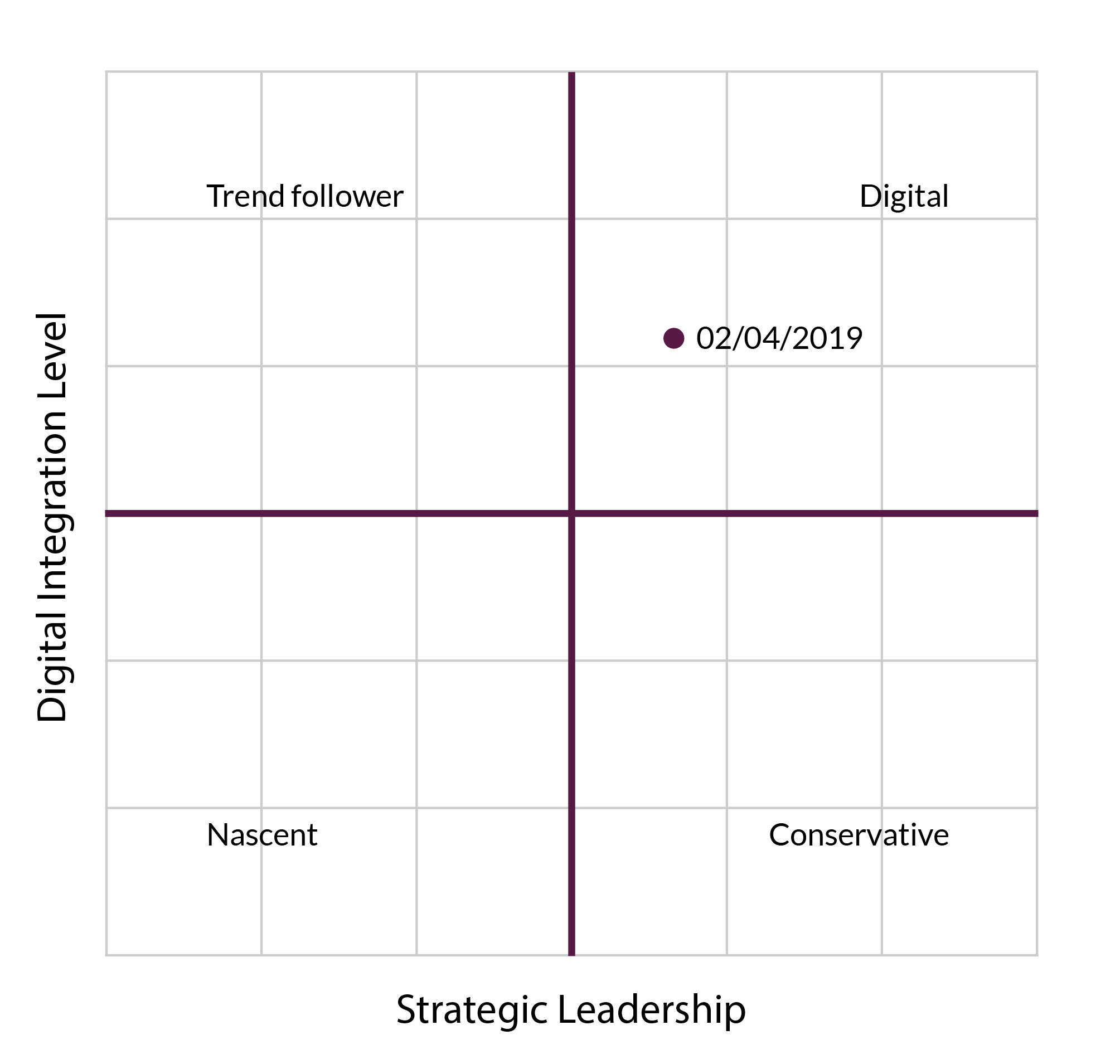 Results by Area